HISTORY 60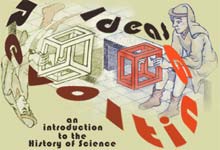 Department of History
University of California, Irvine
Instructor: Dr. Barbara J. Becker
Week 4. Heavenly Reading
Quodlibet 4. See what...?

A batter facing an eighty-five-mile-per hour fastball on its fifty-six-foot journey from the pitcher's hand to home plate has only about forty-five-hundredths of a second to decide if and when to swing.

--Stephen S. Hall, in Newton at the Bat (1987), p. 20.

Some things happen so fast that it taxes our patience and observational skill to really "see" what just took place. In the days before photography, observers had no way to slow or stop the motion of a falling body or projectile so its every move could be studied with care. What they saw was, more often than not, what they thought they ought to see--based on Aristotelian or modified Aristotelian theories of natural and forced motion.
Take a look at the following illustrations:
Projectile motion based on Aristotelian principles.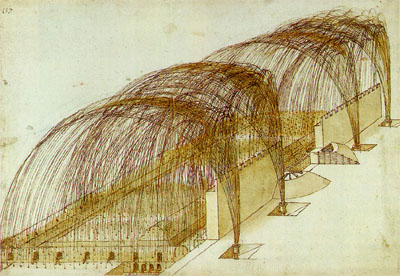 "Four Mortars Firing Stones into the Courtyard of a Fort" (c.1504), by Leonardo da Vinci (1452-1519)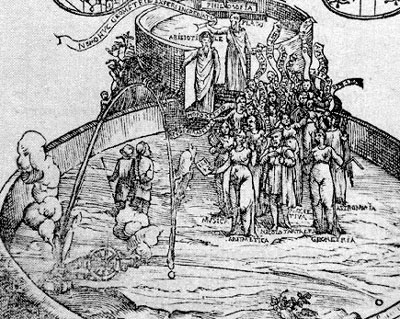 Projectile motion depicted in Nova Scientia (1537), by Niccolò Tartaglia (c.1500-1557)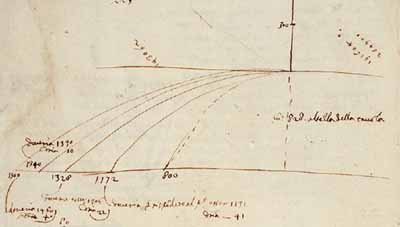 Projectile motion as sketched (folio 116v, vol. 72, Galilean manuscripts, 1608) by Galileo (1564-1642)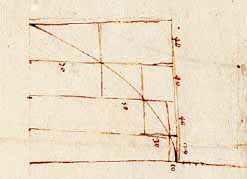 Parabola as sketched (folio 117r, vol. 72, Galilean manuscripts, 1608) by Galileo
Blood shown spurting along parabolic lines in the painting "Judith Slaying Holofernes" (c. 1620), by Artemisia Gentileschi (1593-1652); trajectory lines are highlighted in detail shown below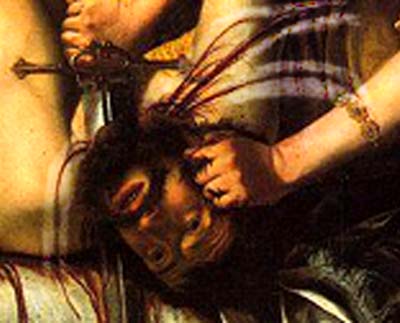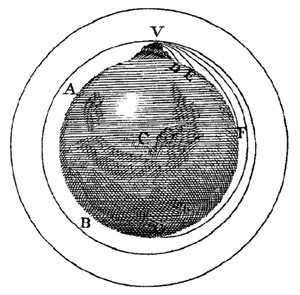 Projectile motion illustrated in A Treatise of the System of the World (published posthumously, 1729) by Isaac Newton (1642-1727)


Try your hand at drawing something from nature so that someone viewing your illustration could recognize the object or event you've drawn and learn something about its principal characteristics.

In class today, you imagined
a transparent, uncolored drinking glass
filled partially with water
into which a drinking straw, pencil, spoon, or other long cylindrical object has been placed.
You drew a picture of this scene from your memory, or from reports you have heard or read, of how it might appear.
Now, make another drawing of the scene as described above, this time from direct observation.
Write an explanatory caption to accompany your drawing.
*If you were not in class today, make a drawing of the water-filled glass from memory BEFORE beginning work on your observation-based drawing.
Go to:
Dialogue on the Two Chief World Systems (1632) by Galileo; and