Misha & Scott
celebrate their wedding with friends and family
19 May 2007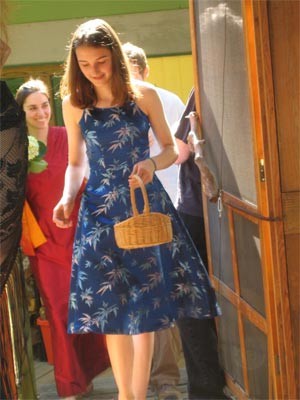 Zoë strews flower petals in the path ...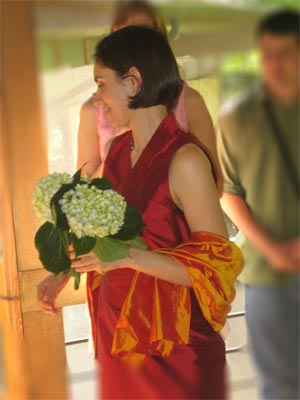 as Misha enters the teahouse!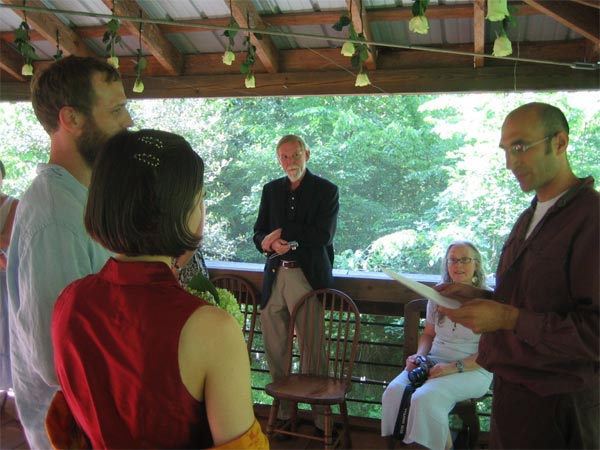 Bill and Beth look on as Aaron reads ...
Throughout our lives, in every moment, we are changing. Some of our changes are more momentous than others.
Today we are gathered here to witness and support one of life's big transformations: Scott and Misha have chosen to take the step of getting married. They have asked all of us to be here to celebrate and support their love and commitment....
In a traditional Buddhist wedding, the couple receives what are called "precepts." These are guidelines and vows for living in harmony with oneself and with others. Although they sound like commandments, they are to be understood on many different levels, and a person who receives these precepts knows that it is impossible not to ever break them. For example, the precept of not stealing could be understood as not stealing material things, but it can also be understood as not stealing from oneself the precious opportunity to be awake and aware of the present moment. The meaning of each vow, then, is a statement of intention to make every effort to uphold the precepts, and to be aware when one breaks them.
Although this is not a traditional Buddhist wedding, Scott and Misha are going to take vows which closely resemble the Buddhist precepts. They hope that living by these guidelines will help them to better live in harmony with themselves and with each other....
The Precepts
I vow not to harm you or myself.
I vow not to steal from you or myself.
I vow not to misuse sexuality.
I vow not to lie to you or to myself.
I vow not to indulge in delusions.
I vow not to expound upon our errors.
I vow not to dwell upon I versus you, or to praise myself while putting you down.
I vow not to be stingy.
I vow not to indulge in anger.
I vow not to ignore these principles, our community of family and friends, my own true nature, or your own true nature.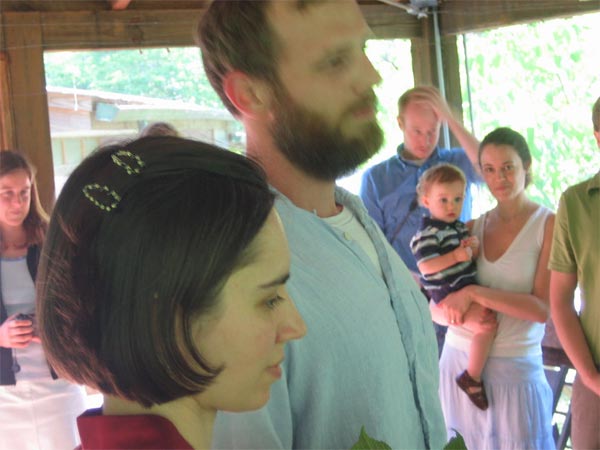 One thing that helps us to live in harmony with ourselves and each other is compassion. By seeing another person as not separate from ourselves, we can better understand their situation or point of view, and we begin to wish for the other person the same happiness we wish for ourselves.
Vows of Loving Kindness
May you be free from suffering, and the causes of suffering.
May you be at peace.
May you be happy.
May you care for yourself with deep joy and compassion.
May you awaken and be free.
Scott places Misha's ring on her finger, and Misha places Scott's on his.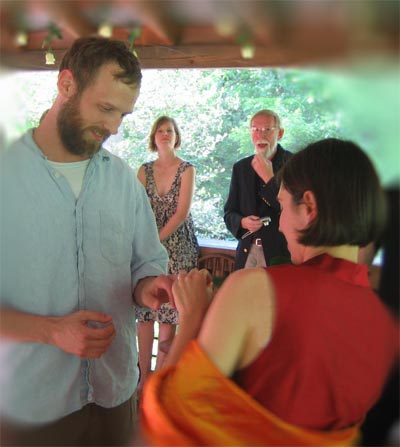 With the rings exchanged, the ceremony is done. And though these bits of metal feel solid and strong, they are mere symbols for something much more powerful, something the two of you can only know in your hearts.
Let the happy couple kiss!!!!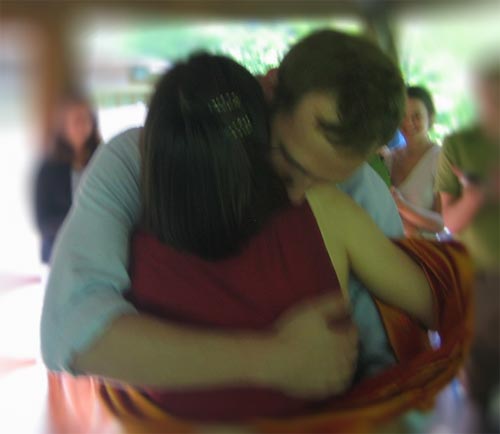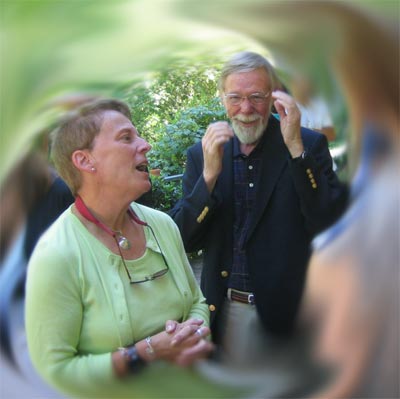 Scott's parents, Polly and Bill, rejoice ...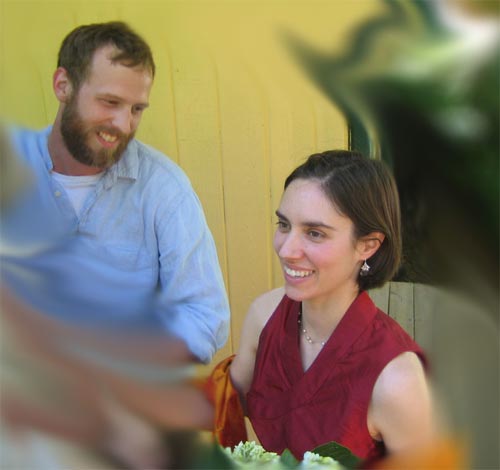 ... while Misha and Scott greet their family and friends ...
... dance a little dance ...
... share a little cake ...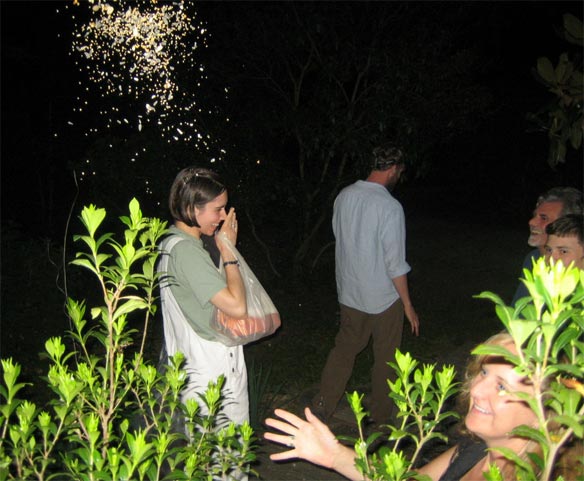 ... and head off in a blizzard of birdseed!!!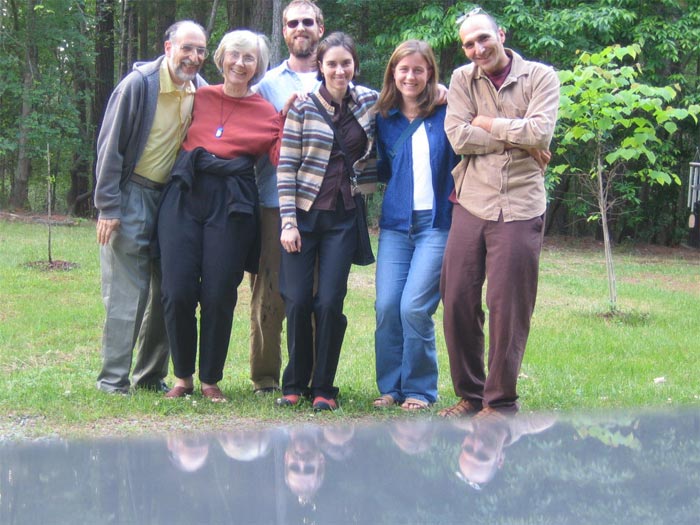 The New Old Greensboro Gang!!
Bob, Hank, Barbara, Scott, Misha, Darci, Aaron, and Lila