February 10. We make a remarkable discovery in the potted ficus tree outside our front door...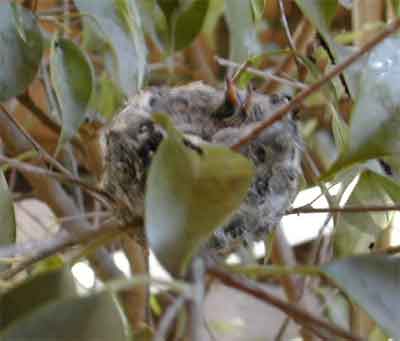 ... two baby hummingbirds in a tiny nest!!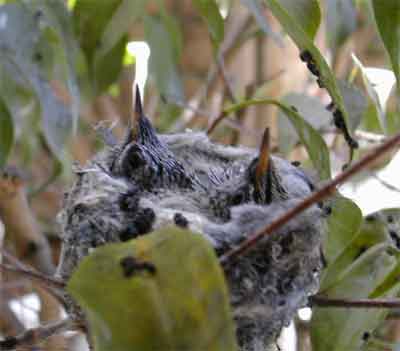 February 14. It's getting pretty tight.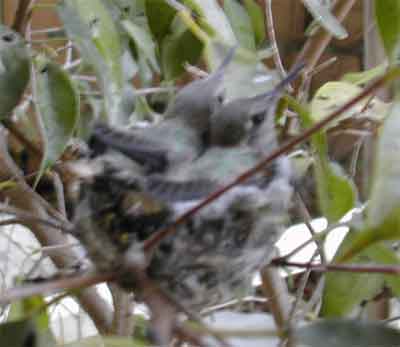 February 21. The two babies show off their new iridescent feathers.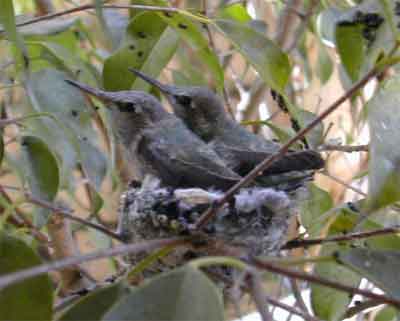 February 22. Ready for take off. Going ...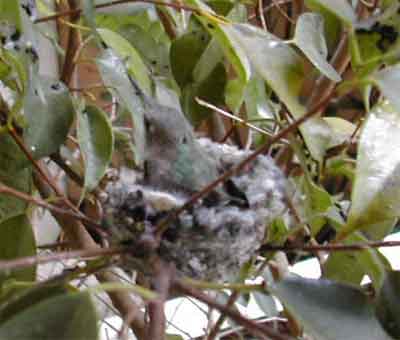 February 23. ... going ...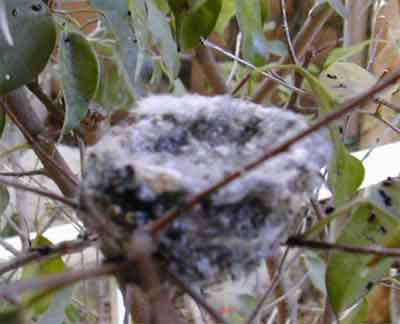 February 24. ... gone!